Boston: A hub for collaborative innovation
KPMG rangerer Boston blant de ti byene med best forutsetninger for å bli den ledende teknologihuben utenfor Silicon Valley innen fire år. Samarbeidet mellom utdanningsinstitusjoner, forskning og teknologibedrifter gjør Boston til et kraftsenter for samarbeidsinnovasjon.
Published 11. December 2019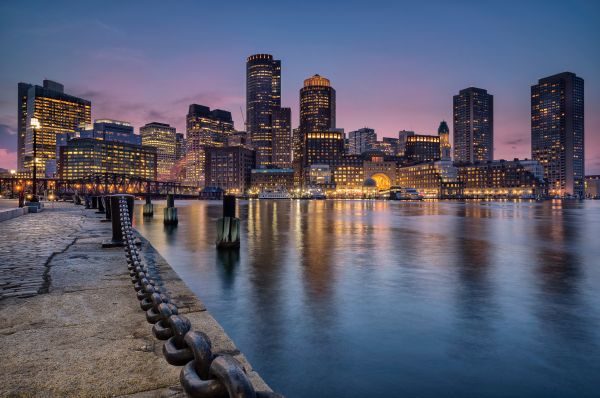 As one of the oldest cities in America, the Massachusetts capital offers an abundance of intriguing stories around every corner. Boston is an iconic American city that has always had a reputation for education, research and opportunity. It has long been called «the Hub», but in recent years the nickname has also become fitting for the city's fast-growing technology and small-business community.
The ecosystem of world-class research, technology hubs, venture capital and deep tech talent makes Boston a global center for collaborative innovation.
World-class educational institutions
Boston and its surrounding areas contain some 60 colleges and universities, including Harvard University and the Massachusetts Institute of Technology (MIT). These institutions also come with world-class resources, accelerators and events that all add fuel to the ecosystem. In CBRE's annual «Scoring Tech Talent» report, Boston ranks as one of the best places in the U.S. and Canada. The report highlights that the Boston region has a particular strong flow of deep tech talent.
A center for sci-tech innovation
The access to research and deep tech talent makes Boston a global leader in sci-tech innovation. Innovation districts like Kendall Square, with the impressive Cambridge Innovation Center and MIT at its heart, have been fostering successful companies for years. Recent initiatives include Microsoft's AI Development Acceleration Program at its New England Research and Development Center, Amazon's expanded tech hub (opens in 2021), Accenture's new innovation hub, along with several new investments by infosec businesses – another major arm in its sci-tech ecosystem.
A leader in life sciences
Greater Boston is home to at least 1,000 biotech enterprises, from early-stage start-ups to billion-dollar pharma companies. The Life Sciences Corridor from Somerville to Braintree is home to the world's largest cluster of life science companies. The corridor is sustained by a skilled labour availability, access to leading universities, innovative research districts and proximity to major hospitals – all within the cluster.